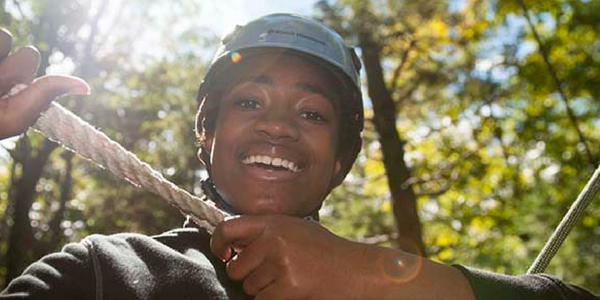 Wildcat Mountain Wilderness Center
Our Wildcat Program provides outdoor adventures to thousands of young people and adults every year.  Our adventures are designed to support New Jersey's Core Curriculum Content Standards (NJCCS) in the areas of Character Education, Environmental Education, and Service Learning in a manner that is fun, challenging, and memorable.  The Wildcat Program is primarily based at our Wildcat Mountain Wilderness Center nestled deep within a 50,000-acre natural area in northern New Jersey.  In these beautiful, scenic surroundings, participants can hike and backpack, challenge themselves using teambuilding initiative activities, rock climb, rappel, experience high and low ropes courses, and canoe.
Boat Building Program
The Boat Building Program is a unique initiative by Project U.S.E. that is presented through a long-term, on-site relationship with schools and community partners.  Middle school and high school age students explore the maritime history of their local region, get hands-on experience in craftsmanship and construction, and apply STEM concepts such as physics, engineering, and chemistry as they learn the art and science involved in boat building.  The program culminates with the community launch of student crafted boats at a local body of water.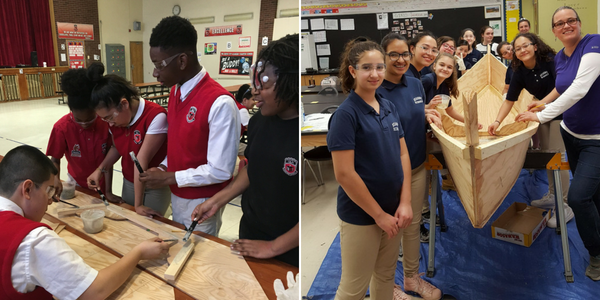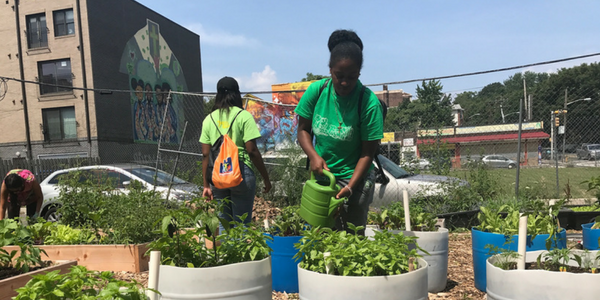 "Project U.S.E. and the Pedal Farmers helped me bring out my inner activist."
X'ianda Moore
Pedal Farmers
The Pedal Farmers program has engaged young adults from Newark in urban gardening and horticulture every summer, beginning in 2007.  The program is designed to provide job training, develop business and entrepreneurship skills, and allow for students to give back to their community through various service projects.
Students in the Pedal Farmers program also develop a business and marketing plan to sell products created with organic produce at a weekly Farmers market in downtown Newark at PSEG Plaza.  The students share in the profits of their business, and also donate a portion of their profits to nonprofits serving their local community in Newark.
Food and Gardening Programs
Project U.S.E. offers food and gardening programs to schools, nonprofit and community based agencies, and companies to educate participants about healthy living and eating habits, provide hands-on experience in learning and practicing gardening techniques, and help foster positive environmental attitudes. 
Our programs and workshops can be arranged to suit the unique needs of your group – we offer everything from 12-week programs to one day workshop experiences for groups of all sizes.  Learn more about the wide variety of programs we offer and how you can arrange a memorable and fun experience for your group.