Urban Gardening and Entrepreneurship
The Pedal Farmers program has engaged young adults from Newark in urban gardening and horticulture every summer, beginning in 2007.  The program is designed to provide job training, develop business and entrepreneurship skills, and allow for participating students to give back to their community through various service projects.  In 2014 and 2015, the Pedal Farmers connected with Newark senior citizens to teach them about food and nutrition and assisted in helping them with their gardening beds.
Students in the Pedal Farmers program grow fresh produce at two growing sites in Newark: on Washington Street in the South Ward and a community garden site located on West Kinney Street in the Central Ward.  The farms are living, experiential classrooms where the students learn about agriculture, earth science, sustainability, environmentalism, and other aspects of the food production cycle.

The Pedal Farmers program also helps students learn transferable business skills, as they are required to create and sell organic, healthy products from their fresh-grown produce at local farmer's markets. Each year, students participating in the Pedal Farmers program develop a business plan, track their expenses and profits, market their products, and manage the sale of their products.
In 2017-18, the Pedal Farmers have expanded their program to incorporate a program during the Fall and Spring that focuses on healthy living, substance abuse prevention, nutrition, mindfulness/wellness, and art therapy and creative projects as a positive method to deal with stress and negative emotions.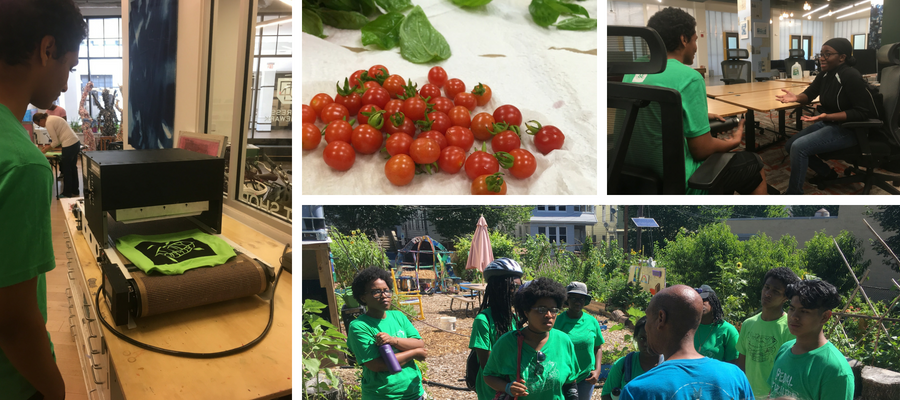 Where Can I Find the Pedal Farmers?
This summer, the Pedal Farmers can be found each Thursday selling their products at the Newark Downtown District Common Greens Farmers Market (at PSEG Plaza across from Military Park between 11:00am and 3:00pm.  Stop by their stand (look for the green shirts) and check out their delicious products!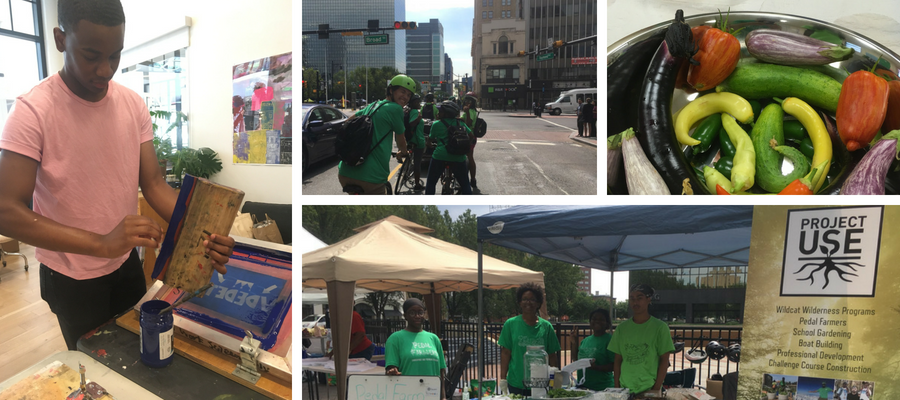 Looking to Learn More about the Pedal Farmers?
For more information, please contact Jen Reich:
jreich@projectuse.org | (973) 645-0080