Project

 U.S.E. inspires personal growth through experiential learning in diverse, safe, and challenging environments, building the foundations for lifelong success.
We provide the tools and the context that promote self-respect, strong character, and social and environmental consciousness that benefit individuals and their communities.​
Project U.S.E. works with organizations and people from all different backgrounds, with a specific focus on providing access to experiential education opportunities to underserved youth and community organizations in the Greater Newark area.  To learn more about who we serve and our impact, click below.
Enhancing Academic & Social Learning
Long before "differentiated instruction" came to be buzz words in education, Project U.S.E. understood that children and adults learn in different ways. Most, in fact, learn best by doing. Furthermore, we understand that schools face a fundamental challenge: making education meaningful and relevant to youth. Experiential education targets both hard skills and soft skills. Our programs, exercises and activities—both in the classroom and outdoors—provide a fun and meaningful methodology to learn and understand mathematics, scientific concepts, and the humanities. Concurrently, a Project U.S.E. programming inspires strong character, self-motivation, confidence, positive risk-taking, and team-work. Experiential education provides teens the foundation they need to attain personal success both in and out of school.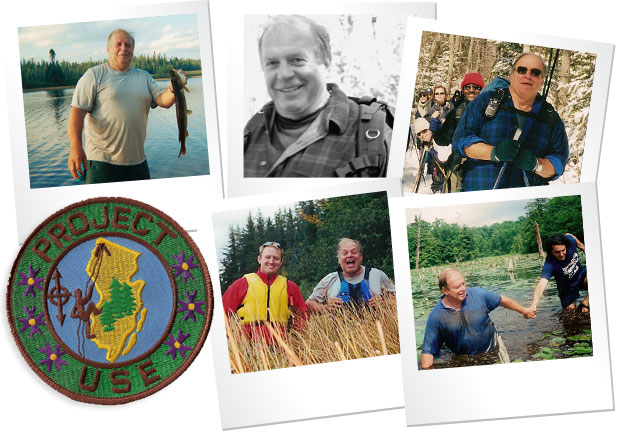 Phil Costello
Project U.S.E. Co-Founder
Phillip M. Costello was the founding Executive Director of Project U.S.E. Born in Burlington, NJ, Phil graduated from high school and joined the U.S. Marine Corps. He received degrees in education from Trenton State College and Montclair State University, taught at Trenton H.S. and worked as a field instructor with Hurricane Island Outward Bound School in Maine. While in Trenton Phil and L. Jose Gonzalez created Action Bound, an outdoor adventure program designed to give young people the opportunity to learn about themselves and each other, develop leadership skills, enhance their self-esteem, and enjoy new experiences. After several successful years the pair decided to make the program their full-time endeavor, and, in 1970, created Project U.S.E.
Since its inception, Project U.S.E. has worked with hundreds of thousands of young people and adults. The company has been an innovator in addressing social, economic and environmental issues that affect the residents of New Jersey. Phil was instrumental in the early years of the Juvenile Justice Commission and assisted the J.J.C. in creating unique methods for rehabilitating young offenders.
Project U.S.E. exists because of Phil's commitment. Throughout his thirty-five years as the leader of the company, Phil demonstrated that commitment through self-sacrifice, serving others, enduring difficult times, and staying true to his vision. In 2005 he was honored with a Lifetime Achievement Award from the Association for Experiential Education. In 2006 the New Jersey Legislature recognized Phil's work with a Joint Resolution. Phil passed away on December 11, 2005 after a valiant fight against bone marrow cancer. His work lives on through the principles he taught us so well.