Position: Field Instructor, Wildcat Mountain Wilderness Center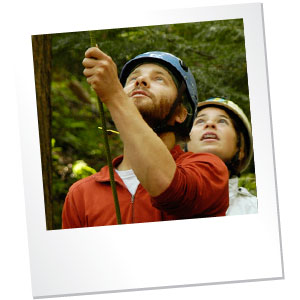 We are currently seeking qualified individuals to work as Field Instructors in our Wildcat Mountain Wilderness Center programs!
Position Description
Field Instructors are responsible for designing and delivering adventure-based programs to Project U.S.E. clients. Working in partnership with another instructor, they are primarily responsible for leading groups of 10-15 participants through activities and exercises that emphasize leadership, teamwork, positive communication, trust, self-esteem, community, environmental education, conflict resolution, and connecting with the natural world. Additionally, the Field Instructor is responsible for all technical aspects of courses. The position is seasonal, beginning immediately and ending in November.
Successful Candidate
A Field Instructor must be 21 years of age or older, passionate about education and working with young people, self-directed, motivated, mature, and must possess outstanding judgment and decision-making skills. A Field Instructor must have a valid driver's license, and hold (or be willing to obtain/renew) Wilderness First Responder and Red Cross Lifeguard certification. Previous teaching experience, wilderness leadership experience, or experience working with youth is preferred.
An Assistant Field Instructor must be 18 years of age or older, and have the desire to develop the aforementioned skills and work toward becoming a Field Instructor.
To Apply
For more information or to request consideration contact:
Tracy Semar
Program Director
PO Box 837
Red Bank, NJ 07701
(973) 645-0080 x306
tsemar@projectuse.org