Make a Difference in the Lives of Thousands of Young People & Adults
By keeping program costs low, Project U.S.E. is able to serve more than 6,000 children and adults each year. Many of these individuals are from low-income households and would not otherwise have access to or afford the unique programming we provide. Your generous donations enable us to continue working with New Jersey's most underserved communities, providing acclaimed experiential learning opportunities that support academic learning and promote self-respect, strong character and social and environmental consciousness. We invite you to become a part of our work and make a difference in the lives of thousands. Use the donation button below to make a one-time gift or Become a Sustaining Member and donate a chosen amount each month.

Support the Pedal Farmers and Double Your Impact!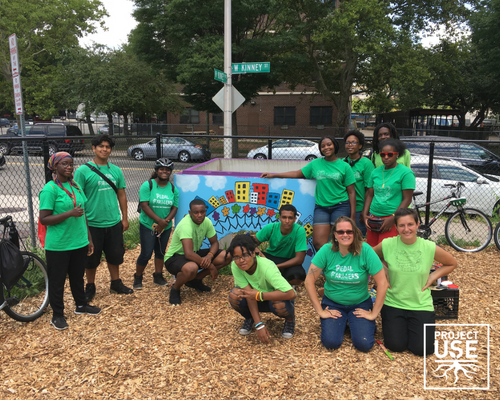 Thanks to a very generous donor, we are currently running a Matching Donation Campaign in support of our Pedal Farmers program.  Every dollar we receive in donations up to $6,000 through the end of September will be matched – you can make a donation today and double the impact you can have on the lives of these incredible students!
---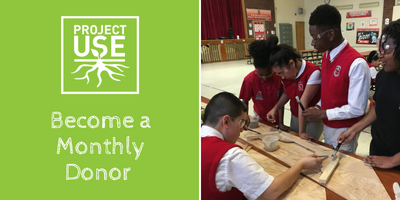 We value your support and aim to have transparency in how we protect your personal information and use donations – we invite you to review our Privacy Policy and Donation Policy before making a donation.
---
Donate by Check or Money Order
Checks + money orders can be made payable to "Project U.S.E." and sent to:
Project U.S.E.
PO Box 837
Red Bank, NJ 07701
---
Donate Effortlessly While You Shop Online
AmazonSmile
If you shop online at Amazon.com, it's very easy to sign up for the AmazonSmile program and have a portion of your purchase support Project U.S.E. – just visit smile.amazon.com and search for 'Project U.S.E.' as the nonprofit you would like to support.  It's that easy to sign up and a portion of all purchases you make on Amazon.com will be donated to Project U.S.E.; just remember to bookmark smile.amazon.com when purchasing from Amazon to make sure your purchases qualify.
---
West Marine
We have some great news – if you love boating or watersports (or know someone who does), now you can support Project U.S.E and our cause much easier than ever before. We have partnered with West Marine and when you shop a portion of your purchase goes back to our organization, which will be used to help our Boat Building Program that helps teach kids about the marine life around their area, and teaches them the art of boat building. Click on the banner below and start shopping at West Marine online or in stores and support our organization!

---
iGive—Change Online Shopping For Good
Shop at your favorite online stores using iGive and automatically donate up to 26% of every purchase to our programs. Enter 'Project U.S.E.' (with the periods) within the 'Keyword Search' field here.
Project U.S.E. [urban suburban environments] is a not-for-profit 501 (c)(3) tax-exempt organization. All donations are tax deductible to the extent permitted by law.
Thank you to all the individuals and organizations who have given so generously already.